Need Help?
Many common questions are answered on our FAQ's page. Please check it out.
For Competitors:

Instructions:
IMPORTANT!! YOU HAVE TO DO THIS BEFORE YOU CAN ENTER A SHOW: Click on the tabs in your Home page to register Rider(s), Horse(s), Owner(s), Trainer(s) and Coach(es) on the system.
Click on "Signatures/Coggins" tab and upload your Signature page(s), Coggins and any other entry docs you might have (Scores, Local Membership Cards etc) so they can be included in your entries.
Click "Enter A Show" Button.
Choose a show from the list.
Answer a few simple questions.
Many shows require a signature page and/or Coggins to be part of your entry for it to be considered complete. So make sure you upload the doc before you complete your entry and then attach it during the entry process.
Attach a Signature page, Coggins (if needed for the show) and any other Entry Docs from your saved Entry Docs to the entry.
Review your completed entry form.
Then either print out your entry and send it in to Show Management with a check or
Hit "Proceed to Checkout" and pay your entry fees with your favourite credit card. Once payment is complete, your entry will be submitted to show management for you automatically.
You will recieve a receipt email with a copy of your entry in it. As well, you will be copied on the email submitting your entry to Show Management so you have that for your records.
Signature Page/Coggins/Other Entry Docs
USEF, USDF, USEA and CDS cards are AUTOMATICALLY loaded into the system for you once you enter in your card numbers. You DO NOT need to upload these yourself.
Signature Pages: If you leave the show name on your signature page blank, you can use it for multiple shows. If you fill in the show name you can ONLY use it for that particular show.
Coggins: we suggest you put the date of your Coggins test results in the description for the file when you upload it. That way you'll easily know when the document needs updating.
Please upload each Signature page, Coggins and other documents individually, otherwise entry display and printing may be affectd.
Use a good description for each document so you can easily know which document to attach to each entry.
File size for upload is limited to under 2MB and files need to be PDF's, JPG, JPEG, JPE or PNG.
We have loaded all usable documents to the appropriate accounts that were on file with us. Many documents that were sent to us did not get uploaded for one or more of the following reasons:
1) Signature pages with a specific show name on it
2) Illegible documents
3) Out of date documents
4) Documents without clear account associations were not loaded. If we couldn't be certain which account to load to, we didn't load the document to protect our users' privacy.

If you sent your docuemnts in before the May 1 cutoff date and they aren't in your account (under the Signature/Coggins tab on the HOME page) then there was an issue with the document and you need to upload new documents.
MEMBERSHIP CARDS!
It can take up to 24 hours after you enter your membership numbers for our site to pull this information from USEF/USDF. We check every 5 minutes but it can take their systems a long time to get the information back to us - particularly during the busy show season. If your memberships are up to date and are showing up on the USEF/USDF website (www.eqverification.org) and they aren't showing up in EqEntries after 24 hours, then please contact us at helpme@eqentries.com and we will look into it and get it resolved for you as fast as possible!
Also, If you signed up or renewed your USEF/USDF/USEA memberships in the last three days, your cards and memberships may not show up on the system yet. It can take up to 72 hours for USEF/USDF/USEA to update their databases with new/renewed memberships. We pull directly from their databases. Once they update we will have your membership as we update every 5 minutes.
If you have memberships that aren't showing up yet, and you need get an entry in, we recommend that you complete your entry, pay any non-member fees and then let the show manager know that you will bring updated cards to the show and they will provide you a refund for those non-member fees.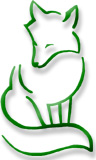 For Show Management: Fox Village Integration Instructions
If you need more assistance or if your question hasn't been answered through the FAQ's, you can reach Customer Support at